You can gain control of your vehicle again with our steering & suspension repair services.
It is very frustrating if you are driving and feel like your car is not responding as it should – and it can also become very unsafe to drive if problems go unaddressed. If you are having issues with the steering & suspension of your vehicle, you definitely want to have it looked at right away. At Stoms Automotive, we can help you gain control over your vehicle again with steering & suspension services, including wheel alignment and suspension repair.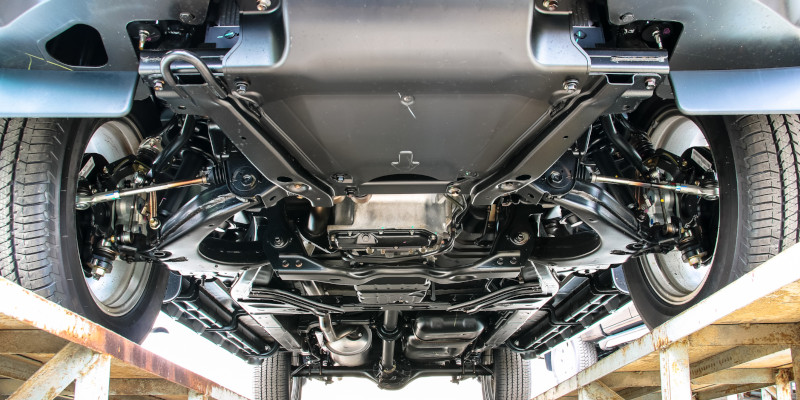 With an ASE-Certified Master Technician and ASE-Certified Auto Parts Specialist, our auto repair shop can tackle pretty much anything on four wheels. Our auto repair services are available for all makes and models, from Model T to Tesla, and everything in between. We are equipped to do steering & suspension repairs on pretty much any vehicle.
We are a local, family-owned auto repair shop that takes honesty and integrity seriously. We'll never overcharge you or recommend repairs you don't need. We care about the New Brunswick, New Jersey community and its residents, which is something you can't always rely on from a franchise or an auto repair shop that doesn't put its customers' needs first like we do. If you are looking for straightforward answers about steering & suspension or any auto repair or maintenance services, you have come to the right place.
If you suspect your vehicle has steering & suspension issues, don't hesitate to reach out to us to schedule an appointment. We'll put you back in control of your vehicle for a comfortable and safe driving experience.
---
At Stoms Automotive, we service car steering & suspension systems for customers from Middlesex, Green Brook Township, Bridgewater, Dunellen, North Plainfield, South Plainfield, Piscataway, Edison, Woodbridge, New Brunswick, Franklin, Somerset, and Raritan, New Jersey.
Similar Services We Offer: