You should have your steering & suspension system checked out at the first sign of a problem.
When you adjust the steering wheel in your vehicle, the wheels should turn immediately to adjust the way the car drives. Your car's steering system works closely with the suspension system, which supports the weight of the vehicle and improves its handling. Everyday driving causes wear and tear on the steering & suspension systems, so it's important to keep an eye out for signs of trouble when you're on the road. All the components in these systems can wear out or weaken, and when this happens, the safety of your car may be in jeopardy. Some of the warning signs of trouble with either the steering or suspension system include vibrations, veering to one side or the other, steering misalignment, or uneven tire wear. You might also notice that the car sways or feels loose when you're behind the wheel.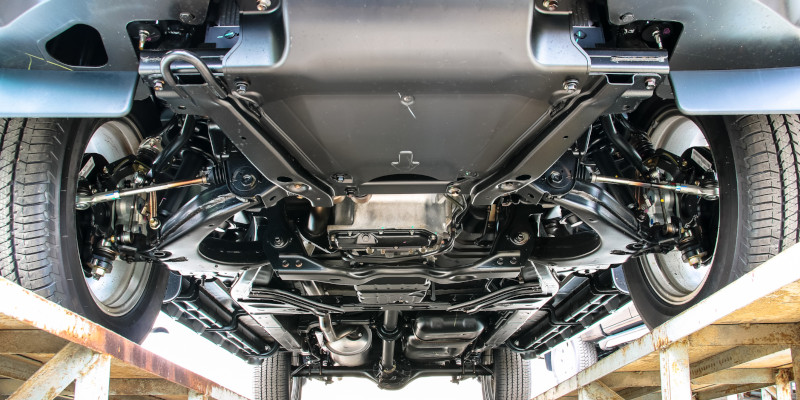 You should have your steering & suspension system checked out at the first sign of a problem. If you're located in or near Green Brook Township, New Jersey, you can bring your vehicle to Stoms Automotive to have it checked out. We offer steering & suspension inspections, maintenance, and repairs. Our technicians have undergone the necessary training to replace any component within this system that might wear out, including the control arm bushings, shocks, struts, coil springs, and ball joints. When performing a repair on one or both of these systems, we always use high-quality parts to ensure an excellent result. No matter what you drive, we can care for the steering & suspension system as we're experts in everything from the Model T to the Tesla.
---
At Stoms Automotive, we service car steering & suspension systems for customers from Middlesex, Green Brook Township, Bridgewater, Dunellen, North Plainfield, South Plainfield, Piscataway, Edison, Woodbridge, New Brunswick, Franklin, Somerset, and Raritan, New Jersey.