We specialize in engines and offer a range of repair, maintenance, and upgrade services.
All vehicles have engines that provide power to the wheels and other components. When you turn the key in the ignition and start the engine, this unit begins to burn fuel, converting it into mechanical power. Most vehicles rely on an internal combustion engine to ignite the fuel and use the mechanical energy produced to move the various parts. When a manufacturer refers to the number of piston cylinders in an engine, they often say it's a four-cylinder or six-cylinder. The engines in performance-focused vehicles may have up to 12 cylinders to deliver more power.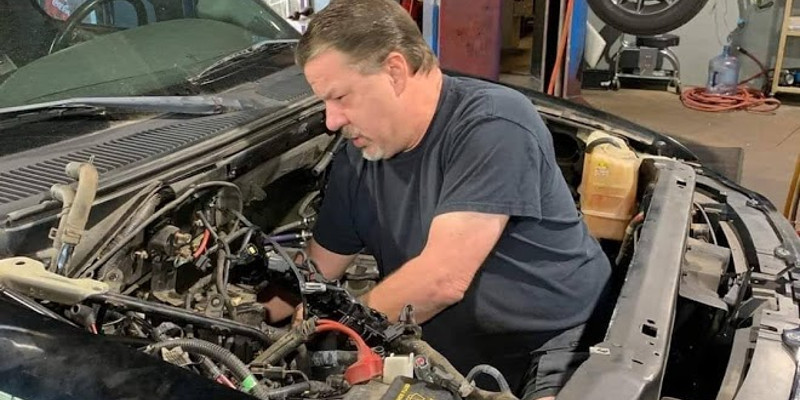 Your vehicle's engine is one of its most vital components. If an engine isn't working properly, the car may not start or run at all. It's important to care for it properly and keep up with all required maintenance. Regular oil changes ensure the engine has fresh oil to cool it down and lubricate its moving parts. But if your check engine light has illuminated or this component of your vehicle isn't performing as it should be, our technicians at Stoms Automotive can take care of the issue. We specialize in engines and offer a range of repair, maintenance, and upgrade services.

Our family-owned and -operated automotive shop has been working on all models (from the Model T to the Tesla) since we opened our doors in 2016. The owner of our shop has decades of experience, and our team includes an ASE-Certified Auto Parts Specialist and an ASE-Certified Master Technician. You can count on us to perform engine diagnostics on your ride and perform the necessary services to get it up and running again.
---
At Stoms Automotive, we service car engines for customers from Middlesex, Green Brook Township, Bridgewater, Dunellen, North Plainfield, South Plainfield, Piscataway, Edison, Woodbridge, New Brunswick, Franklin, Somerset, and Raritan, New Jersey.