The goal of our brake mechanic is to ensure that your vehicle is always safe to drive.
Although there are a number of modern safety systems in today's vehicles, one system remains as one of the most vital when it comes to keeping drivers safe on the roads. This system is the brake system, and it allows the vehicle to slow down and stop when necessary. When you press down on the brake pedal, multiple parts work together to slow your vehicle down. An issue with even one of those components could cause your brakes to fail, which threatens the safety of your ride.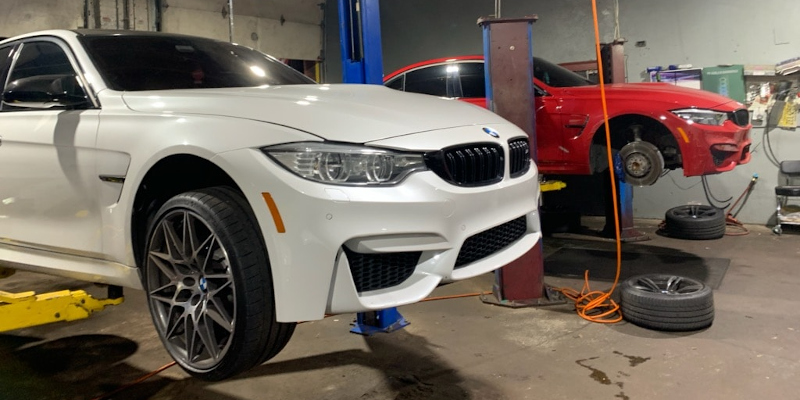 Some of the warning signs of brake issues include squealing or grinding sounds, vibrations in your steering wheel when you brake, the car pulling to one side, or a soft or spongy feeling when you apply the brake pedal. You might also notice the presence of fluid beneath your vehicle when it's parked. Brake fluid helps to create hydraulic pressure against the calipers of the brakes, so a loss of this fluid can create a dangerous situation. If you notice any of these warning signs in your vehicle, it's important to get it into a brake mechanic as soon as possible.
At Stoms Automotive, we specialize in a range of automotive repair and maintenance services. Our technicians can diagnose and resolve problems with nearly any make or model. Our trusted brake mechanics offer service in the Green Brook Township, New Jersey area. When you have issues with your brake system, we can figure out what's causing the problem and come up with a plan to get it resolved. The goal of our brake mechanics is to ensure that your vehicle is always safe to drive.
---
At Stoms Automotive, our brake mechanics serve customers from Middlesex, Green Brook Township, Bridgewater, Dunellen, North Plainfield, South Plainfield, Piscataway, Edison, Woodbridge, New Brunswick, Franklin, Somerset, and Raritan, New Jersey.