We can diagnose and resolve issues with belts & hoses for all makes and models.
When you pop the hood of a vehicle and take a look at what's beneath it, you might notice a series of belts & hoses. Each plays an important role in the function of the various systems that allow the car to run properly. Hoses that are made of rubber compounds typically absorb some of the vibrations that occur in normal driving, providing a more comfortable ride. Other hoses connect to parts and allow for the drainage or transfer of materials. The belts might allow components to turn and move smoothly or deliver power to various parts of the engine.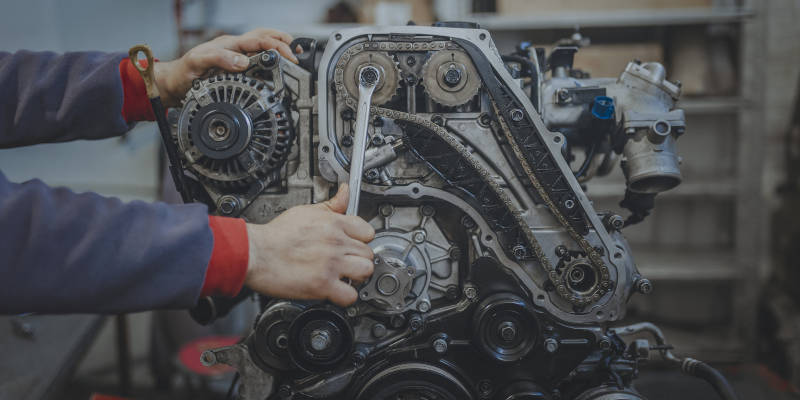 Two of the most well-known belts are the timing and serpentine or drive belts. The timing belt sits outside the engine that allows the crankshaft to turn the camshaft. When the pistons open and close, the camshaft opens synchronously. The serpentine belt, also known as the drive belt, provides power to the power steering pump, cooling system compressor, cooling fan, and other components.
Although hoses haven't changed drastically over the years, the material used to construct automotive belts has shifted in the recent past. Some vehicle manufacturers use chains rather than rubber belts to reduce the risk of damage and premature breakdown. It's not always easy to know when the belts & hoses are wearing out, as the rubber material may crack from the inside.
At Stoms Automotive, we can diagnose and resolve issues with belts & hoses for all makes and models. If you're located in or around New Brunswick, New Jersey, and your vehicle is due for a tune-up or showing signs of wear in its belts & hoses, bring it to our shop.
---
At Stoms Automotive, we service car belts & hoses for customers from Middlesex, Green Brook Township, Bridgewater, Dunellen, North Plainfield, South Plainfield, Piscataway, Edison, Woodbridge, New Brunswick, Franklin, Somerset, and Raritan, New Jersey.