We specialize in batteries for all makes and models of vehicles.
All vehicles rely on batteries, which provide power to the electrical systems and components used during normal operation. The battery in your car also plays a major role in the starting of the engine. When you insert the key or press the starter button, the ignition switch engages. This switch controls the starter relay, which receives an electrical current and forces two contacts to close. This action sends battery voltage to the vehicle's starter motor, turning gears to start the engine. When the battery isn't functioning properly, the car may not start. Other signs of battery issues include a loss of electrical power within the cabin and strange sounds when you're driving or trying to start the car.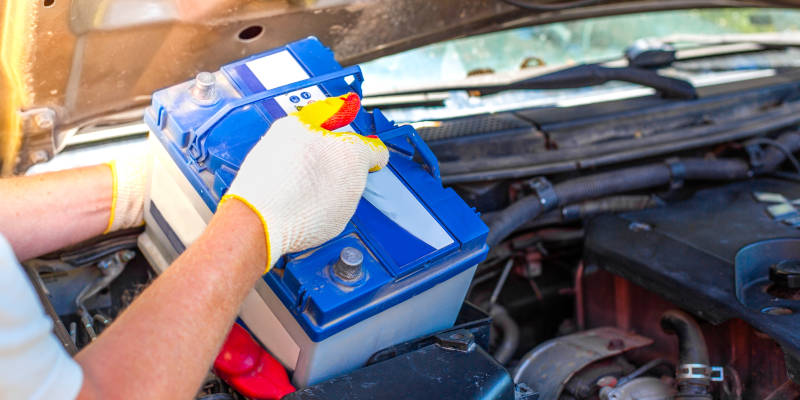 At Stoms Automotive, we specialize in batteries for all makes and models of vehicles. We're a trusted family-owned and operated automotive repair shop offering service to those located in and around New Brunswick, New Jersey. If you have a battery that isn't functioning properly, we can take a closer look and determine the next steps. Our experienced automotive technicians can work on anything from the Model T to the Tesla and everything in between.
When clients bring their vehicles in with battery issues, the first step in our process is conducting a test. The test allows us to determine whether the battery has gone bad or the issue lies in the connections or other components of the system. Replacing batteries is a quick fix that can get you back out on the road. If your vehicle has other problems with its electrical system, we can diagnose and repair these as well.
---
At Stoms Automotive, we service car batteries for customers from Middlesex, Green Brook Township, Bridgewater, Dunellen, North Plainfield, South Plainfield, Piscataway, Edison, Woodbridge, New Brunswick, Franklin, Somerset, and Raritan, New Jersey.