Our team at Stoms Automotive can take care of your four-wheel-drive system.
Four-wheel drive is a drivetrain on a vehicle that includes two axles. Each axle has two wheels attached, and the system can provide torque to all four of the wheels on the vehicle at the same time. Some vehicles have a full-time four-wheel-drive system, while others feature a system that supplies power on demand. The latter type of system will provide additional torque to the wheels when the driver engages it or the vehicle senses that at least one of the wheels may have lost traction. If you frequently drive on rough terrain or in slick, snowy driving conditions, a four-wheel-drive system is a worthwhile upgrade on your vehicle.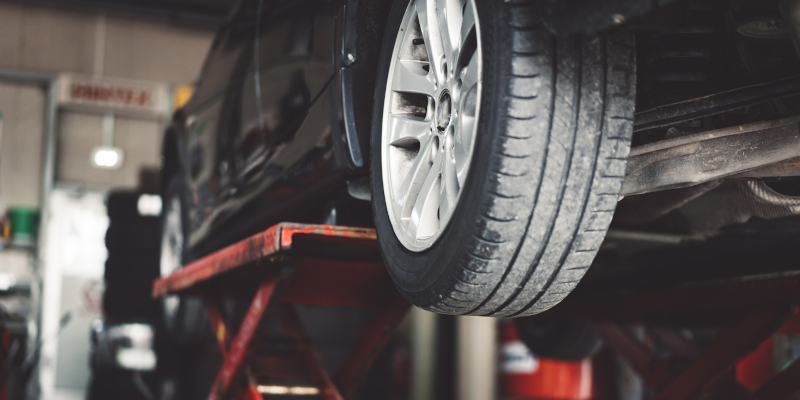 When something goes wrong with the system, it's important to bring the car into an experienced mechanic who knows what to do. Here in Middlesex, New Jersey and the surrounding area, our team at Stoms Automotive can take care of your four-wheel-drive system. We're experts in the automotive industry and can work on any make or model. We provide service on anything from the Model T to the Tesla. Many modern SUVs and off-roading vehicles include four-wheel-drive systems, and we're here to diagnose and resolve any problems that may be affecting your ability to use this system in your ride.
We're a family-owned and local auto repair shop, and we put the needs of our clients above all else. When you bring your vehicle to us, we'll be upfront and honest about what services you need on your four-wheel-drive system and how we can best resolve the problems you may be experiencing when you drive.
---
At Stoms Automotive, we service four-wheel drive systems for customers from Middlesex, Green Brook Township, Bridgewater, Dunellen, North Plainfield, South Plainfield, Piscataway, Edison, Woodbridge, New Brunswick, Franklin, Somerset, and Raritan, New Jersey.