We'll perform the emissions repair service as soon as possible so you can drive again safely.
When an engine in a vehicle runs, it produces various gases and chemicals that can be hazardous to the environment. In order to combat this concern, automotive manufacturers include emissions systems in the vehicles they produce. An emissions system helps to keep the engine running efficiently and cleanly, as well as to control the pollutants, exhaust, and emissions so they don't escape into the atmosphere and pollute the air. Modern emissions systems can substantially reduce the release of nitrogen oxide, carbon monoxide, and unburned hydrocarbons, all of which can be harmful.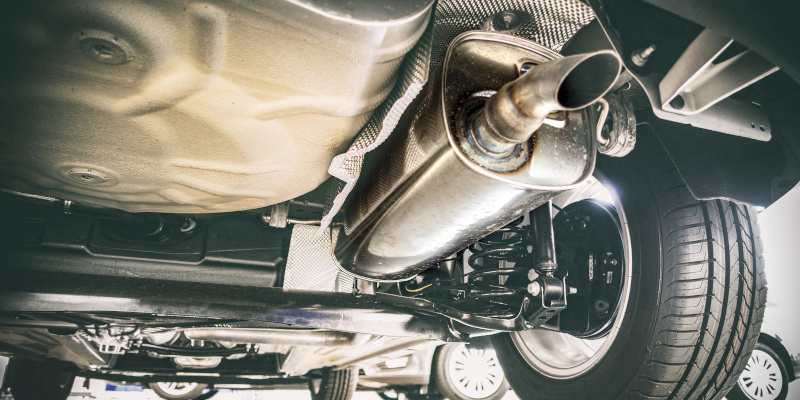 Laws and regulations exist to protect the environment, requiring vehicles to have functional emissions systems in order to drive on local roads. The process of registering your vehicle each year often requires the completion of an emissions test. But if your car doesn't pass, you may need emissions repair. This is where we come in at Stoms Automotive. We have knowledgeable and experienced technicians who can determine what's wrong with your emissions system and resolve the problem. Some of the factors that can cause damage to the emissions system include poor maintenance, mileage driven, atmospheric conditions, worn or damaged sensors, and cracked vacuum hoses.
It's important to take immediate action on emissions repair to prevent your vehicle from releasing harmful gases into the Green Brook Township, New Jersey area's air when you drive. We'll perform the emissions repair service as soon as possible so you can drive again safely. If your vehicle hasn't passed its emissions test or is giving off any warning signs of issues, don't hesitate to bring it in for professional emissions repair.
---
At Stoms Automotive, we offer emissions repair services for customers from Middlesex, Green Brook Township, Bridgewater, Dunellen, North Plainfield, South Plainfield, Piscataway, Edison, Woodbridge, New Brunswick, Franklin, Somerset, and Raritan, New Jersey.