Make sure you're choosing the right kind of oil for your high-performance car.
When it comes to high-performance engines, every drop of fuel, every turn of the speedometer, and every degree of heat can make a big difference, which makes high-performance engine oil more important than you might think. The right engine oil can bring out the best in your engine, helping it last longer and work more efficiently. Here at Stoms Automotive, we offer high-performance engine oil to help your engine reach its full potential.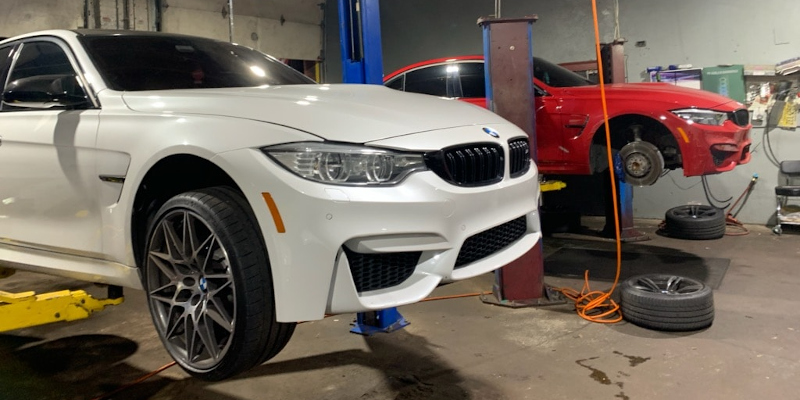 High-performance engine oil is essential to the health and performance of an engine. Some of its main jobs include:
Lubrication. Engine oil reduces the friction between moving parts by keeping them thoroughly lubricated.
Cooling. Engine oil helps absorb extra heat that an engine generates while it's running.
Cleaning. By getting rid of dirt and other bits and pieces that might get into the engine while you're driving, high-performance engine oil keeps the engine clean.
Rust Protection: High-performance engine oil keeps rust away from engine parts, ensuring they last a long time.
High-performance engines need oil that can effectively handle these crucial tasks, as well as manage high temperatures and the enormous pressure your engine is under as it travels down the road. In addition, high-performance engines often have more moving parts than a standard car.
If you've invested in a high-performance car, it's essential to choose the right high-performance engine oil to make the most of your investment. The good news is that our team is here to help. We offer a variety of services in our shop, and we can help you find exactly what your engine needs to improve its performance and longevity. If you're in the Middlesex, New Jersey area, stop in today to learn more.
---
At Stoms Automotive, we offer high-performance engine oil for customers from Middlesex, Green Brook Township, Bridgewater, Dunellen, North Plainfield, South Plainfield, Piscataway, Edison, Woodbridge, New Brunswick, Franklin, Somerset, and Raritan, New Jersey.