An oil change is vital to the health of the engine, which is the heart of your vehicle.
Caring for and maintaining your vehicle can help prolong its lifespan and keep its components operating properly. One of the most important maintenance tasks to keep up on is changing the oil. An oil change is vital to the health of the engine, which is the heart of your vehicle. Oil runs through the engine to lubricate its moving parts and keep it cool. But during normal operation of the car, metal shavings and debris can get into the oil, causing it to get dirty and thick. When this happens, the oil can no longer move through the engine as efficiently, resulting in various issues.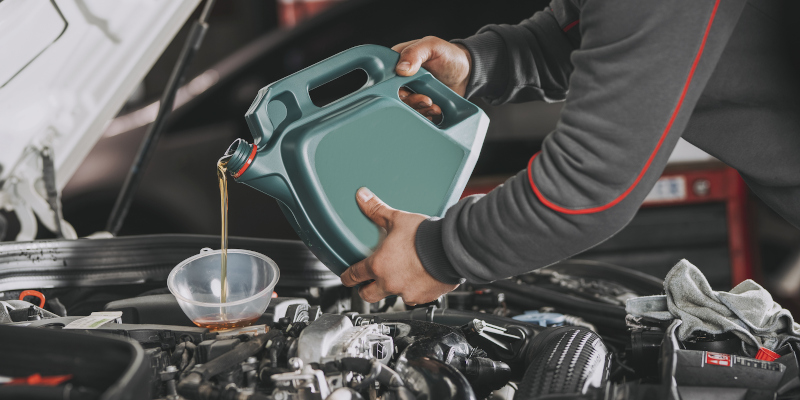 During an oil change, an automotive technician will remove the pan that holds the oil in place, allowing the substance to drain out. The next step is reattaching the pan, followed by the addition of fresh oil. The type of oil used depends on the vehicle and its specifications, as well as how often you want to change your oil. Synthetic oil can last longer, while traditional motor oil has to be changed more frequently. The frequency of oil changes is based on manufacturer recommendations. An oil change also includes the replacement of the oil filter, which can help prevent debris from moving into the oil.
Although many automotive service shops offer oil changes, our team at Stoms Automotive delivers a superior experience. We value the needs of our clients and provide for them when performing any type of repair or maintenance service. If you need an oil change in the Middlesex, New Jersey area, bring your ride to us.
---
At Stoms Automotive, we offer oil change services for customers from Middlesex, Green Brook Township, Bridgewater, Dunellen, North Plainfield, South Plainfield, Piscataway, Edison, Woodbridge, New Brunswick, Franklin, Somerset, and Raritan, New Jersey.
Similar Services We Offer: