Let us help you with the cooling system issue you are having with your modern or classic car.
Are you having difficulties with the cooling system in your vehicle? Do you have a classic car that you wish had a cooling system? At Stoms Automotive, we can help you with either of these situations. We offer automotive services for everything from the Model T to the Tesla, so you can rest assured that you can be cruising the Middlesex, New Jersey highways in cool comfort once we have addressed your cooling system needs.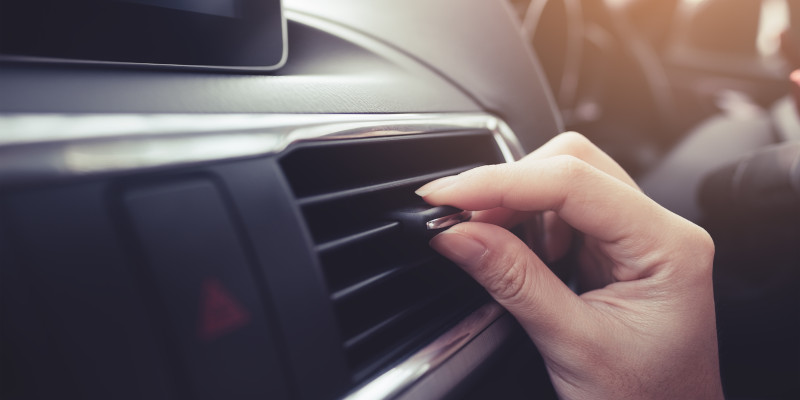 A vehicle that has a cooling system that isn't functioning as it should is generally a case of resolving a compressor issue, cooling fan concern, refrigerant leak, electrical issue or a condenser problem. As for restoring a classic car, the process of adding a cooling system depends on whether air conditioning was available for the model, but not chosen by the original buyer, or wasn't an option at all.
In the first situation, we can add a factory-style cooling system using either the manufacturer's original equipment designed for your vehicle or an aftermarket cooling system. In the latter case, it is necessary to use an aftermarket cooling system and make whatever modifications are necessary to install it while not detracting from its appearance.
The combination of an ASE-certified master technician and an ASE-certified auto parts specialist puts us in the best possible position to resolve your cooling system issue whether you have a modern car or a vintage one. If you have questions about what it will take to have a comfortable drive throughout the summer heat, don't hesitate to reach out to us.
---
At Stoms Automotive, we service car cooling systems for customers from Middlesex, Green Brook Township, Bridgewater, Dunellen, North Plainfield, South Plainfield, Piscataway, Edison, Woodbridge, New Brunswick, Franklin, Somerset, and Raritan, New Jersey.